Brand Ambassadors
Don't Just Take Our Word For It, Take Theirs!
---
Ana-Alicia
Baton Rouge, LA
Until training with Dawn, I had never met with a personal trainer. As Miss Louisiana International 2018, I am expected to be a community advocate, leader and role model. This includes staying active and living a healthy lifestyle. To stay in-shape, I run long distance and attend boot camp classes three times a week. Usually, I like being outside and working alongside others to stay in shape.
However at the Healthcare Gallery and Wellness Spa, I was able to do workouts that were especially designed for me and targeted areas I wanted to focus on the most with my personal trainer, Dawn.
After my first visit to The Healthcare Gallery, I was already looking forward to my next visit. Upon arrival, I was greeted by welcoming and friendly staff. I had never seen anything like The Healthcare Gallery and Wellness Spa before, everyone was so personable.
Throughout my workout with Dawn, she explained every step along the way. We did different yoga poses and truly stretched out my body.
This summer, I will be competing for the Miss International 2018 title. In addition to interviews, evening wear and fun fashion wear, there is a fitness portion of the pageant where contestants showcase their fit physique.  
With Dawn on my side, I hope to achieve a strong core (and hopefully have some abs peeking out) by the time of the competition.
Fun Facts about Miss Louisiana International 2018:
She volunteers for Butterfly Society, a domestic violence awareness organization.

Miss Louisiana International was only Ana-Alicia's second pageant to ever participate in.
---
Kasey
Baton Rouge, LA
Since I was 15, I've always had a skin regimen.
It's very important to keep up with your skin. It's like a canvas to me. I would hate to ever know what my skin would look like if I didn't. It's all about maintenance.
I found out about the Healthcare Gallery & Wellness Spa while scrolling through Instagram. An advertisement popped up on my feed, so I screenshot the image and made a call the next morning to set an appointment.
As soon as I arrived to the facility, I fell in love. It is clean, crisp and has such a cool vibe. Not to mention my esthetician, Jessica. She's so sweet, takes her time, clearly explains everything and goes over and beyond what's expected.  
Skincare treatments are nothing new to me. I got into the pageant world at the age of 2 and even placed in a fitness competition in 2009. From tanning beds to facials, I've done it all. Now, as Mrs. Louisiana 2018 and a stay-at-home mom of two, there's nothing better than coming to the Healthcare Gallery for some much-needed "me time."
So far, I've done IPL, microdermabrasion, dermaplaning, microneedling and acute skin tightening. My favorite has to be the IPL treatment.
I was starting to notice brown spots and sun damage on my chest. So I incorporated my chest in my last IPL treatment and it lightened so much! Just recently, we did my second treatment and it and completely took off the sun damage. I couldn't be any happier.
Fun Facts about Mrs. Louisiana:
Kasey competed for her title while she was four months pregnant. Then, went on to compete for Mrs. America while 8 months pregnant.

Before becoming a stay-at-home mom, she was a dental hygienist and also coached classes at Orangetheory Fitness.

She plays on both day and night tennis teams.
---
Brittney
Baton Rouge, LA
For me, there's a thin line between pageant prep and my everyday lifestyle. Before first competing in pageants at 16, I was always known as a "tomboy." I played many sports and did a lot of competitive dance.
Pageants however, were a whole new ball game. At first, I knew nothing about them. So, I started with local festival pageants and eventually made my way to where I am now as Mrs. Baton Rouge 2017.
Doing pageants is a way to basically use that title and crown to give back to my community. It allows me to put a face to my community and let everyone know that there's more to pageants than just a pretty face or a crown.
Outside of my work as Mrs. Baton Rouge 2017, I am an avid marathon runner. This year, I completed my third Our Lady of the Lake Half Marathon in a row and loved it.
With the Mrs. Louisiana America competition only a few months away, I'm paying special attention not only to my body, but my skin. The microdermabrasion and dermaplaning treatments at The Healthcare Gallery & Wellness Spa left my skin super smooth and made applying my makeup so much easier. My esthetician Jessica was incredibly sweet and made me feel so comfortable.
After I left, I felt like a celebrity. You can tell the staff genuinely care about you and your progress. I can't wait to get back so I can try their IPL treatment!
Fun Facts about Mrs. Baton Rouge 2017:
Brittney is a former New Orleans Saints cheerleader and New Orleans Hornets dancer.

She raised $700 for the Our Lady of the Lake Children's Hospital
---
Amy
Baton Rouge, LA

Before attending the Healthcare Gallery & Wellness Spa, I didn't believe I could lose weight. Since I could remember, I've struggled with successful weight loss. From gyms to various meal preparation services, I just wasn't getting the results I desired. In March 2016, that all changed. Initially, I went to the Healthcare Gallery & Wellness Spa for a facial (microdermabrasion) appointment. After hearing success stories from co-workers who tried the weight loss program, I decided to give the Healthcare Gallery's weight loss and life coaching services a try. I got to the point where I thought, I have to do this for myself. I want to be here for my son. I'm not sitting on the sidelines anymore…I refuse to be that mom. My main motivation for my weight loss is my three-year-old son, who was recently diagnosed with autism. I want to be able to be both physically and mentally engaged with him. From the zoo to the swimming pool, I want my son to remember his mom being there, playing with him instead of sitting on the sidelines and watching.
"My new mantra is: be better. I want to not only feel better, but I want to be a better mom and better wife. My goal is to be better than yesterday."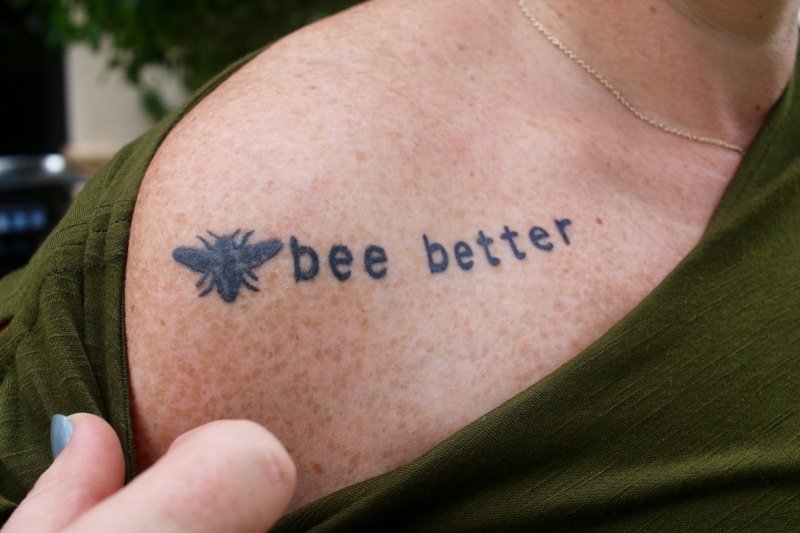 By November 2016, I had lost about 74 pounds. Using the Healthcare Gallery's services including personal training, life coaching and meals by Clean Creations, I was able to lose more weight and gain more self-confidence than I ever imagined. Before visiting the Healthcare Gallery & Wellness Spa, I was often tired, unmotivated and felt anxiety when it came to working out at public gyms. Working alongside the spa's personal trainer, Dawn Braud, in the movement studio three times a week, I began feeling more comfortable and confident in fitness settings. As a wife, mother and full-time professional, finding time to schedule "me time" was difficult. However, at the Healthcare Gallery I am able to schedule my personal training appointments either before or after work. It's nice, I get to come and do my workout and feel good all day for work and then have that little quiet time with beautiful surroundings. And you know you're gonna feel better because you got up and did what you needed to do. You don't want to make any excuses, because you actually enjoy being here. As my weight loss journey continues, I'm only getting better from here. Not only has my motivation to workout transformed, but my eating habits have as well. Using Clean Creations and my new found clean eating knowledge, I am able to make healthier food choices. Since visiting The Healthcare Gallery & Wellness Spa, I now enjoy eating vegetables and healthier food alternatives such as cauliflower rice, haha! I have never felt so good in my life and I have these wonderful people from The Healthcare Gallery to thank!
---
Lisa
Baton Rouge, LA
All my life I've played sports. From tennis to swimming, I've always had an active lifestyle. Despite knee surgeries and being diagnosed with fibromyalgia, I continued to remain active. That was until my neck and shoulder pain became unbearable. For four months, I stayed out of the pool. Taking pain medicines and doing what I could to stretch and encourage light body movement left me immobile and discouraged. I was familiar with Dawn, the fitness and wellness director at The Healthcare Gallery. I had heard about her ability to target specific areas of her clients' bodies, so I decided to give it a try and register for personal training.
"My goal was to relieve some of my neck and back pain, gain flexibility and balance back and improve my posture. After only one session with Dawn, I saw improvement in my posture."
For the first time, I was taught how to hold my neck and shoulders in ways I had never heard of. Dawn developed workout plans and routines that I could do both at the movement studio and at home, making it easy for me to stay consistent.  Every time I come to Healthcare Gallery it's a joy. In addition to the kind staff and effective personal training sessions, the art throughout the facility is so uplifting. To be surrounded by both good people and a beautiful atmosphere is so rewarding. After only a month and a half after my first visit, I am more active at home, can bend down, complete lunges and even swim. My whole body is getting stronger and it's made me feel better both physically and mentally. I no longer have to take medicines for pain and finally get to enjoy swimming again.